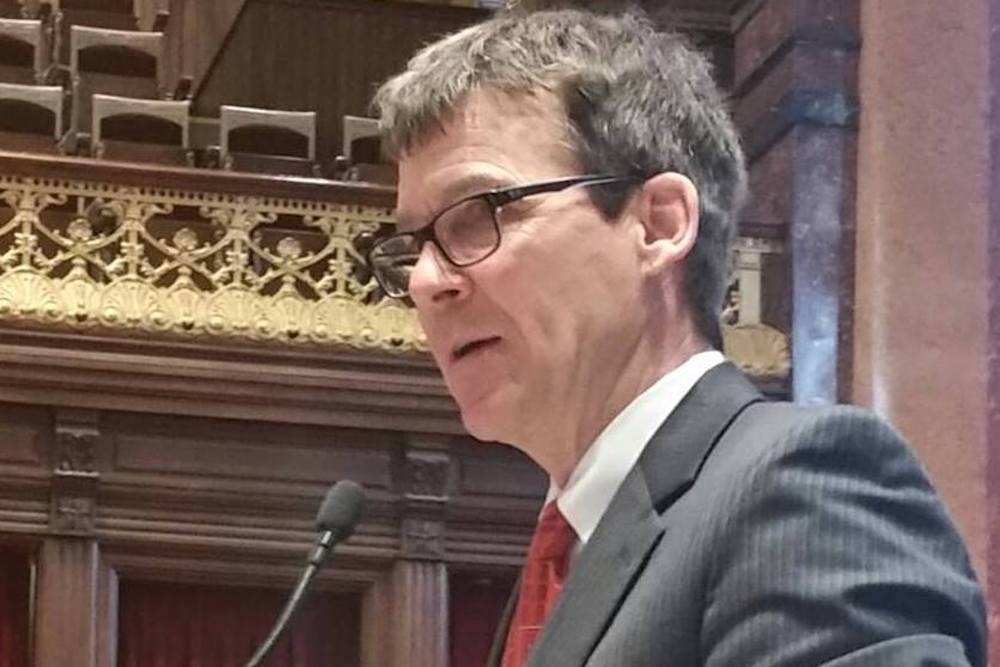 Sen. Joe Bolkom | Facebook
Sen. Joe Bolkom calls legislation aimed to help teachers deal with behavioral issues a "sad little bill," according to a report by WHOTV 13.
The Senate advanced the legislation unanimously. The $1.5 million piece of legislation that's now headed to the House, calls for more standards, guidelines and protections for teachers when a student exhibits violent behavior. "Room clears," the act of removing students from the classroom when a student is having an outburst, would be eliminated.
"Therapeutic classrooms" would be established by way of a grant program created by the bill.
An amendment that would have brought $3 million instead of $1.5 million was not accepted by Democrats.
Bolkom said that although he supported the bill, he was disappointed by the decisions Republicans continue to make "with the resources people give us in this state to improve this state."
Sen. Liz Mathis also said more money should have been part of the legislation.
"I think this is a far greater problem than any of us really know," she said. "The numbers that it will take to even put a dent in this need to be even higher than what the bill allows."
The debate about the bill took a turn when Republicans and Democrats started criticizing the other's spending practices. Sen. Brad Zaun said Democrats did nothing for education funding when the party controlled the legislature.
Bolkom blasted Republicans for tax cuts that he said removed money from schools.
Restoring collective bargaining and providing the children's mental health program with money is the best way to support teachers, Sen. Claire Celsi said.
The bill was sponsored by Sen. Amy Sinclair. She said it's likely that the bill is what she's worked the hardest on since she's been in office.